Maple Valley Nursery, LLC is owned by David & Mary Beth Shaddix
Established in January of 2005, Maple Valley Nursery has grown from a local operation in the hills of Shelby County to a reputable provider of plants in the Southeast. We specialize in growing quality ornamentals, fruits, native azaleas and deciduous hybrids, carnivorous plants, grasses and native plants, as well as perennial ferns, conifers, hydrangeas and much more.
We strive to know the needs of retailers and consumer interests. We have many years of retail garden center experience and use that to be in touch with our customers' needs. Also, our flexibility allows us to be open to client feedback on growing specific varieties or hard-to-find items.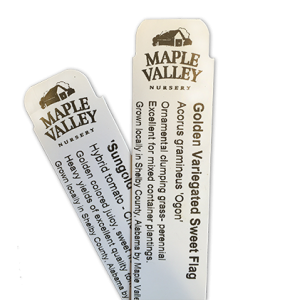 Proudly Grown in Shelby County, Alabama